AbInsure™- The best effort to ensure your antibody success.
Despite that our library approach (used throughout in our product series, including pre-made antibody series AbX™, pre-designed library series AbStop™, custom antibody series SEAL™; and UrgentMabs™) has proven to greatly reduce the risks and uncertainties of antibody development, there will always be antibodies that fail to work for specific proteins or end-uses. AbInsure program is designed to provide a solution for failed projects so every protein will have our best effort for successful antibody development.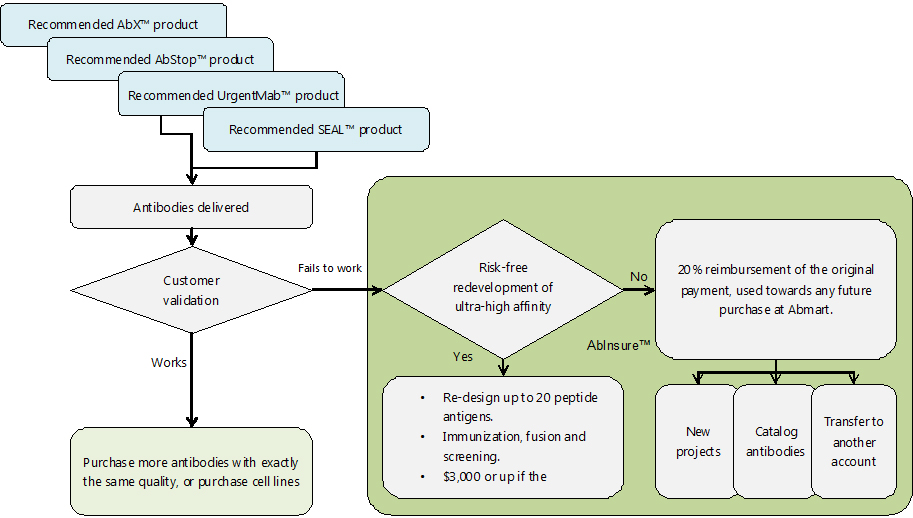 Figure 1. AbInsure™ service process and options
Following our recommendation, you will be automatically enrolled into the AbInsure™ once you purchase a product from any of our series. If none of the purchased antibodies works in the recommended end-uses (see our application guide for help on how to use the antibodies), the AbInsure™ program offers the following options for you to consider (Figure 1):
Option 1:
Risk-free re-development Since our first-time product recommendations need to balance your cost (is affordable) and the chance of being successful (a good chance to work), there is room for more aggressive antibody development C the approach we will take for re-developing antibodies for the failed project. That means more redundant protein coverage and bigger hybridoma library (broader affinity and epitope coverage).
Many failed p rojects have been made successful by our re-development effort, which is offered free by the AbInsure™ program. You will only need to agree the cost (target and antibody end-use dependent, each target will need to be analyzed and determined. see Table 1) to re-start the project, with no upfront payment. Once the new antibodies (0.1mg of each antibody for testing) work in your experiments, you will pay agreed cost minus 30% of the purchasing price of the original AbInsure™ product for receiving the full package of successful antibodies (0.5mg each) (Table 2).
In summary, risk-free re-development covered by the AbInsure™ allows you to enjoy our best effort for developing successful antibodies against your protein targets, at a greater discount yet better assurance.
Table 1. Price range for the re-development projects, depending on the target and end-use
AbClass™
End-use
(AppClass™)

IP/ChIP
(III)
ELISA
(Dx)
FCM
(Dx)

Functional
(Tx)
$3,000-4,000
$4,000-5,000
$5,000-7,000
$4,000-5,000
$5,000-7,000
$7,000-10,000
To be determined case by case
Easy
Hard
Crazy
Table 2. Summary of payments
| | |
| --- | --- |
| Upfront fee | Free |
| Final payment | $3,000 or up, depends on the protein and the end-use None if failed |
| Discount | 30% of the purchasing price of the original AbInsure product |
| Antibodies and cell lines | Antibodies: $599 for 1ml, $1,999 for 10ml Cell lines: $1,999 (no IPR) or $3,999 (with IPR) |
We strongly recommend all customers to select re-development option as it is our passion to make sure your antibody will be successful, no matter how hard we will need to try. To encourage this, we give this option the biggest discount/credit among all options.
Option 2:
Credit for other purchases: if you decide NOT to continue the failed antibody project, the AbInsure™ will give a credit of 20% of original purchasing price. You are free to use this credit for purchasing any other products or start a new antibody development project. Or simply giving it away to your friends/colleagues for their antibody development or purchasing with us.